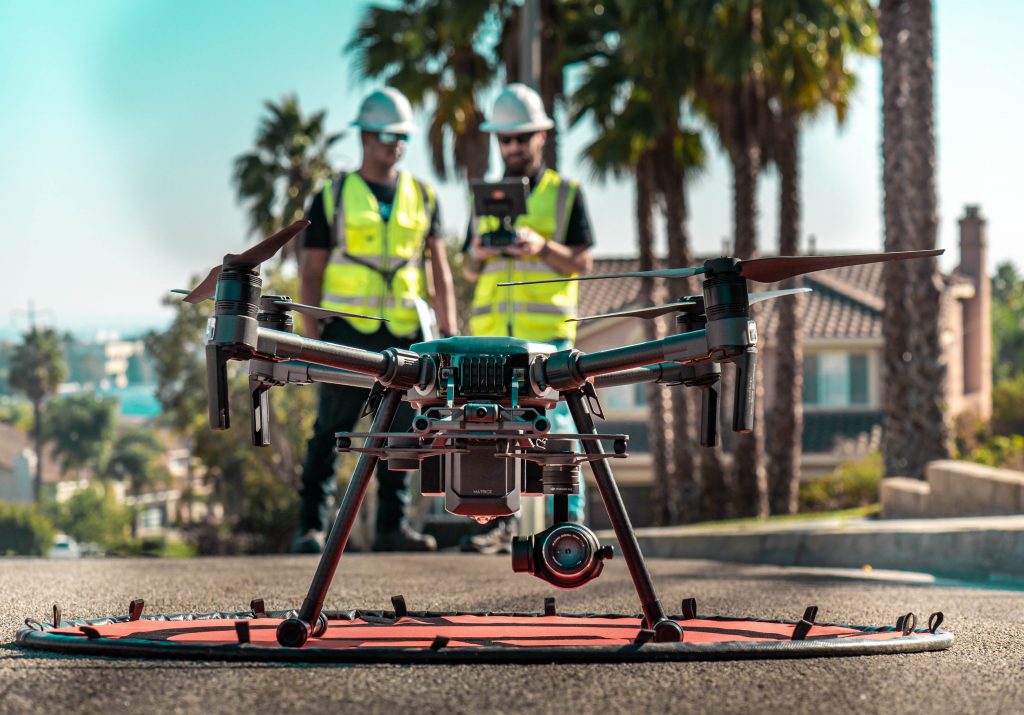 Utility asset inspections for wildfire mitigation, system health and reliability. Visualize asset condition down to the component level. Industry-leading aircraft and sensor technology allows us to inspect even the smallest components of utility assets and locate defects before they result in a failure. Pairing RGB and thermal imagery provides a comprehensive understanding of asset condition, increasing the time between defect identification and failure.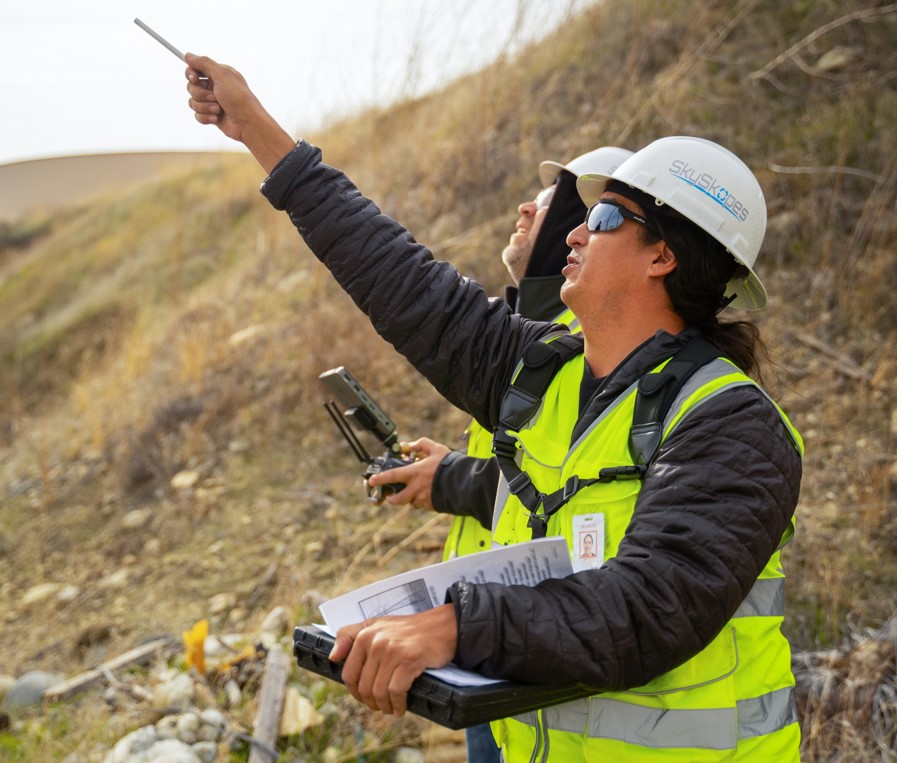 Combining aerial and ground inspections provides a holistic view of asset health from top to bottom. These inspections allow asset condition assessments to be made in the field, reducing the time between collection and inspection to effectively zero. Pairing the skilled pilots SkySkopes has become known for with highly qualified ground inspectors allows a total asset inspection to be completed in a single truck roll; reducing cost, project timelines, and impact on customers.
Complete a full flare stack assessments without the need to shut down the flare! Reduce down-time, increase site productivity and increase worker safety. Detailed imagery can be captured at a safe distance; allowing for identification of cracked welds, flare tip deformation, missing components, or carbon buildup. Our highly trained pilots have years of combined oilfield experience and are current in H2S Awareness and PEC Safeland training, among others.
Combined lidar & inspection
A single-flight solution collecting up to four data sets simultaneously: oblique thermal, oblique RGB, LiDAR, and RGB ortho. Gain a broad understanding of your system's condition in a timely and cost-effective manner. Using our single-flight solution can reduce impact on customers vs helicopters or a multi-flight collection.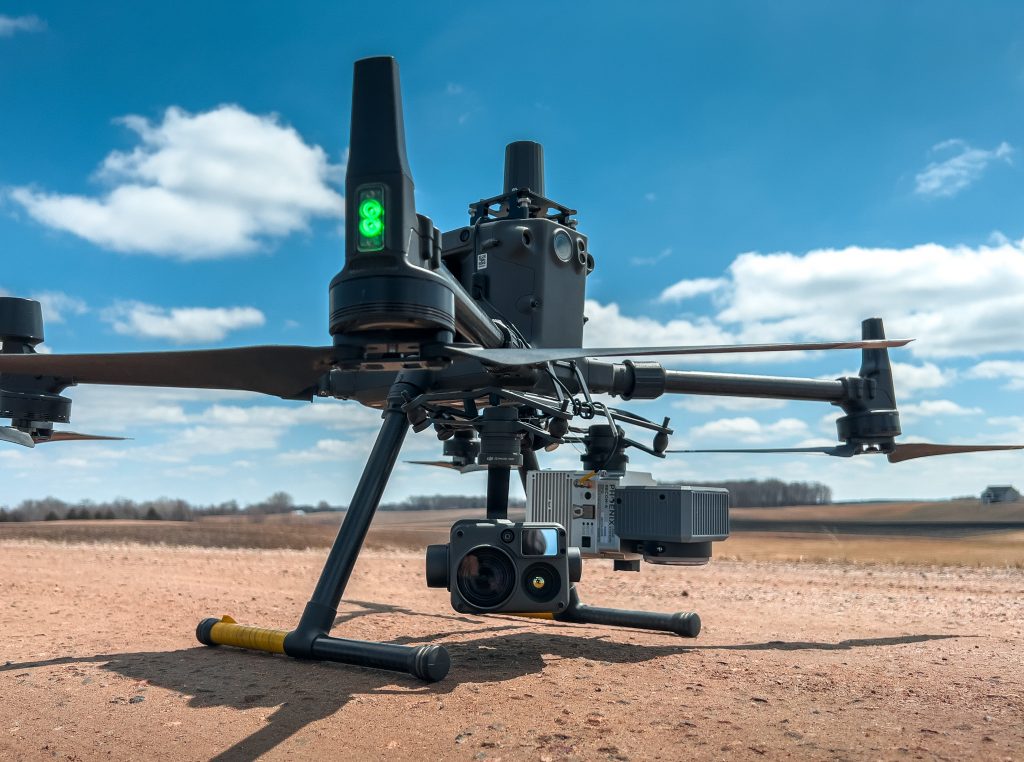 High-accuracy point clouds for vegetation management, change detection, engineering, and line sag calculations. Carrying the industry's best Riegl sensors, our payloads offer a scan rate of up to 1 million points per second and sub-centimeter accuracy.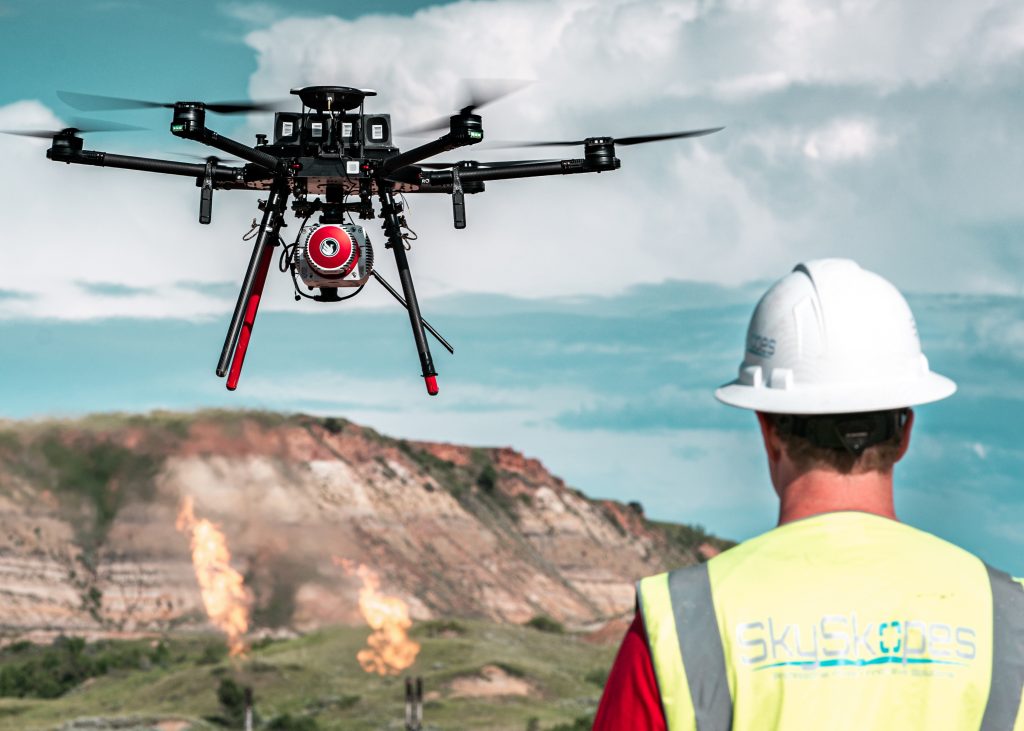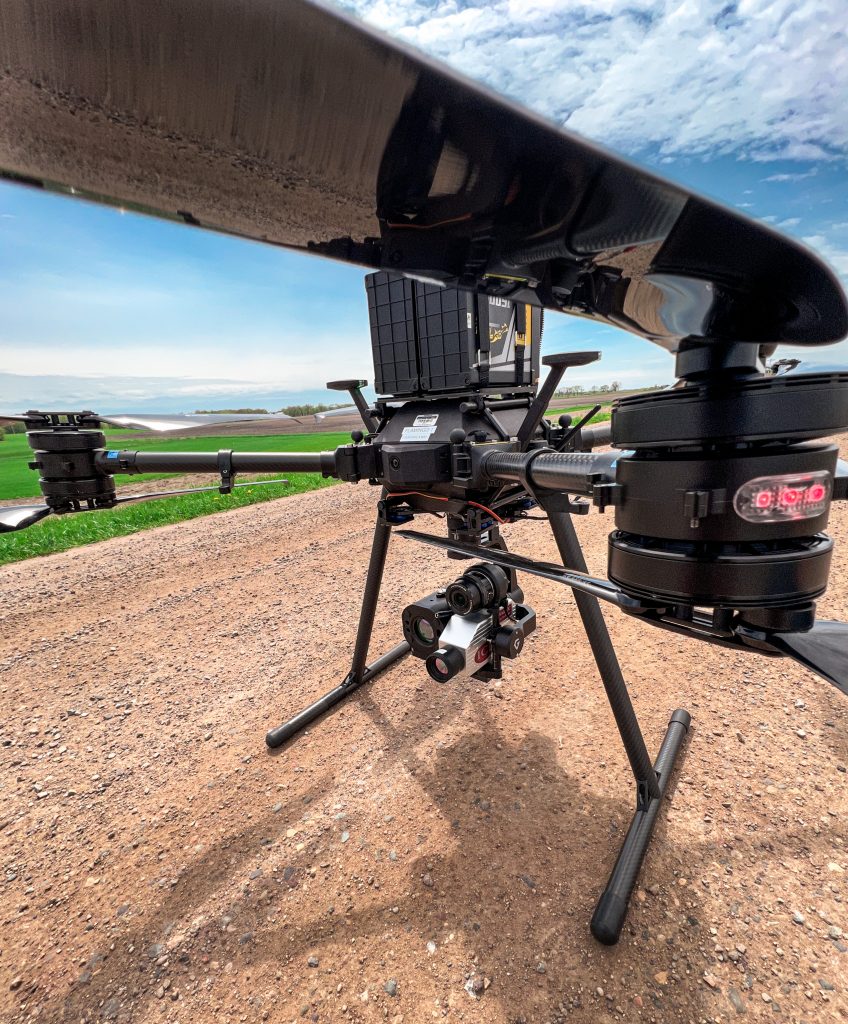 Detect and map methane gas emissions in volumes as low as 1ppm. Visualize gas plumes of 20 different hydrocarbon gases in real time.
Examples:
Benzene
Ethanol
Methane
Propane
Methanol
Hexane
Ethane
Butane
We also offer magnetic surveys and submersible inspections!
Want to learn more? Contact us below.